About Hill Country Pet Ranch
For over 16 years, Hill Country Pet Ranch has been recognized and recommended by both veterinarians and pet parents alike because of the high quality, loving pet care we provide all our furry guests. Located on 12 acres in the beautiful Texas Hill Country, we are east of Boerne and convenient to Fair Oaks Ranch, Bulverde, Northwest San Antonio and the surrounding areas. We are a full-service pet care facility providing lodging, daycare, grooming and training in a comfortable and fun environment. Our pet guests enjoy the lovely Hill Country setting and our large play yards where they can run and play with their friends, splash in our pool or relax in the shade.
About the Owner & Staff
Owner, Beth Jones, resides on the property with her Labs. A Labrador retriever breeder for over 20 years, she shows her dogs in conformation, obedience, agility and hunt. Everyone on our team of dog lovers is truly committed to the well-being of our guests while they are in our care.
Professional Affiliations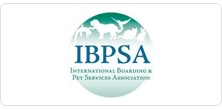 International Boarding & Pet Services Association (IBPSA)
The IBPSA is a non-profit membership trade association serving the pet care industry. Members are provided educational resources, legislative information, and business networking.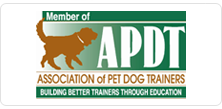 Association of Pet Dog Trainers (APDT)
The Association of Pet Dog Trainers (APDT) is a professional organization of individual trainers who are committed to becoming better trainers through education.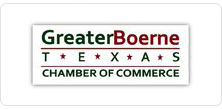 Boerne Greater Chamber of Commerce
The Greater Boerne Area Chamber of Commerce is an association of businesses organized to promote and improve economic vitality through partnerships, leadership, and education of our members and community.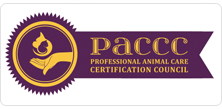 Professional Animal Care Certification Council
The Professional Animal Care Certification Council (PACCC) is a 501(c)(6) non-profit created by a team of industry experts to recognize high quality providers and help them meet the challenge of educating pet parents on the value of a pet care provider's investment in education and training. Watch the PACCC video.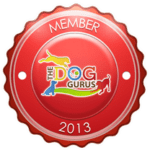 Dog Gurus
Dog Gurus provides the best in instructions for dog daycare. Hill Country Pet Ranch has been an active member since 2013.